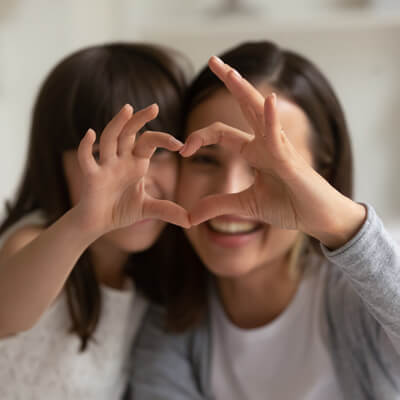 Sciascia Chiropractic Office Testimonials
What Our Staten Island Patients Say
At Sciascia Chiropractic Office we love when patients share with us their feedback and comments after chiropractic care. Please read our patient testimonials below to see what other people have achieved through their tailored treatment plans with us.
Share your stories too! Click here to send us your feedback so that we can help to spread the word about the benefits of natural Sciascia Chiropractic Office care.
For more information, or to schedule an appointment contact us today.
---
I Felt Instant Relief
I felt extremely confident that I was in good hands with Dr. Jerry. He recognized my problem areas right away, performed my adjustment, and I felt instant relief and improvement. Dr. Gerry is incredibly skilled, shows concern and compassion for his patients, and him and his staff are friendly. I highly recommend going here for your chiropractic care.
~Arian M.
Very Professional and Caring Provider
We are grateful for the opportunity to get a same-day appointment that could accommodate our schedule. My son was put at ease the first few minutes we walked into the office. Very professional and caring provider! We look fwd to future visits.
~Benjamin K.
Amazing, Amazing, Amazing
Amazing, Amazing, Amazing. The quality of care given i am speechless. My sons 1st visit was excellent, Dr. took him time and explained everything. Broke it down step by step in a language that i could understand. confirmed his results with a on-the-spot x-ray. I am very happy that we establish care at Sciascia Chiropractic Office.
~Zadrian B.
Constant Pain in My Neck and Back
I have pretty much been in constant pain in my neck and back for the last 7 years due to an injury I sustained while working as a field Technician. Due to damp weather and sudden climate changes, the pain has me where I can hardly walk at all. Today (12/3/2022), I could barely move my head in either direction due to my condition and met Dr. G Sciascia who has to be for sure one of gods Angels for what he does as a Chiropractor. Thank you, Dr.Sciascia.
~James H.
Truly a Miracle Worker
Dr. Sciascia is truly a miracle worker. He is very professional and extremely knowledgeable in his practice. His bedside manner and demeanor are always welding and I will continue to be a life long supporter of this wonderful individual and his staff.
~Deroop M.
I Was Very Pleased
While I wasn't taken at my appointed time, Dr. Cooper apologized for the wait which was much more than many doctors and staff will acknowledge. Dr. Cooper was very attentive to my description of pain, asked questions, examined me, provided easy adjustment, x-rayed and left me with the impression that he can certainly help me. Desk reception was efficient and pleasant. I was very pleased with my entire experience.
~Roberta A.
Open-minded to Chiropractic Treatment
While I was expecting a PT at this office based on a conversation with a staff member at a physician's office, I am open-minded to chiropractic treatment to heal my issue .
~Alyce S.
Informative and Knowledgeable
I love it when the doctors are informative because it shows me that they are knowledgeable and that they really want to educate us on how to improve our health.
~Norma F.
Very Happy
I loved that you saw me right away when I got there and that I can make the appointment the same day. It was my first time going to a chiropractor. Very happy I found this one to be my 1st. Highly recommended.
~Steven L.
I Felt Really Welcome
Felt really welcome and listened to my need. I was in pain and for the three times that I've been there, I have less pain and more confidence in myself.
~Sultana P.
The Adjustment was Great!
It was a great experience from my first phone call to make the appointment. The adjustment was great! The doctor was personable and knowledgeable. I'm looking forward to my second adjustment next week.
~Maryann T.
I'm Getting What I Feel is the Best Treatment
I'll say this there are plenty of chiropractors between my home upstate New York and Staten Island but I will definitely drive the distance because I know I'm getting what I feel is the best treatment I'm going to find. I am very confident that I will become better. The staff is very thorough and I'm very satisfied with the knowledge and skill and passion he has for his profession and also very professional and personable.
~John R.
Excellent Service
Excellent service from the second I walked in until the second I walked out. The doctor was able to explain to me what was wrong thoroughly and made sure I understood what he was saying!
~Labinota A.
Look Forward to Future Visits
I was immediately placed at ease and appreciated being told what was being done without having to ask. I look forward to future visits and my road to recovery! Thanks so much!
~Joan Z.
Does Not Keep You Waiting
I've never been to an office that actually keeps their appointment times and does not keep you waiting. Thank you guys for keep to your appointment times. The doctor is very thorough and helpful. Great office.
~Joseph C.
Very Friendly and Helpful
Upon my first visit I knew I was dealing with a very component Dr. with a lot of experience and knew I will be in excellent hands. On top of this the Dr. is very personable and makes you feel at home. The staff is very friendly and helpful and also make you feel right at home. I have been treated by chiropractors for many years so trust me he is an excellent one.
~Louis L.
Got Results Immediately
I have been suffering with neck and shoulder pain for months. Went to physical therapy for 3 mos. still feeling the same. I went once to Gerald and got results immediately. Highly recommend this chiropractor. He is very experienced and really listens to your concerns. My appointments are always on time and he caters to working people on Saturdays.
~Carlet I.
---
Sciascia Chiropractic Office Testimonials | (718) 448-0687